The future belongs to virtual reality. Needless to say this at the stage of advanced technology of mass development. But is virtual reality technology simply a means of entertainment or can it become a potential tool for activities in many other areas? Indeed, virtual reality technology is now widely used in areas such as commerce, education, the military, architecture,...
Virtual reality was originally considered as a type of technology used in games. But lately, virtual reality is a practical tool widely used in other areas. In addition to bringing a real gaming feel, VR is usually integrated into live events, movies, live broadcast, architectural design and military construction. More importantly, virtual reality has been improved and becomes a potential element in the field of health in general and health in particular.
Have you ever thought that something virtual, something that you can not even touch, would become the best solution for medicine? Virtual reality in the medical field was a fiction a few decades ago, but in the 21st century it is reality. We are lagging behind to witness the massive breakthrough of virtual reality in medicine.
Big breakthrough of virtual reality in medicine
Let's take an example. Imagine a seriously injured patient. Ice changes are the most painful moment for patients. Medications can reduce pain but have a negative effect on the body's organs. Virtual reality in medicine provides an effective and safe solution. The patient will wear virtual reality glasses and will experience a relaxing travel experience in a beautiful and realistic landscape that will help to forget the pain.
Virtual reality in medicine is perceived as a distraction and pain relief factor for patients.
According to statistics, the global virtual reality market in the healthcare sector is expected to reach $ 641 million in 2018 and $ 3.8 billion in 2020. This growth is due to the speed of technology. and contribute effectively to the health sector.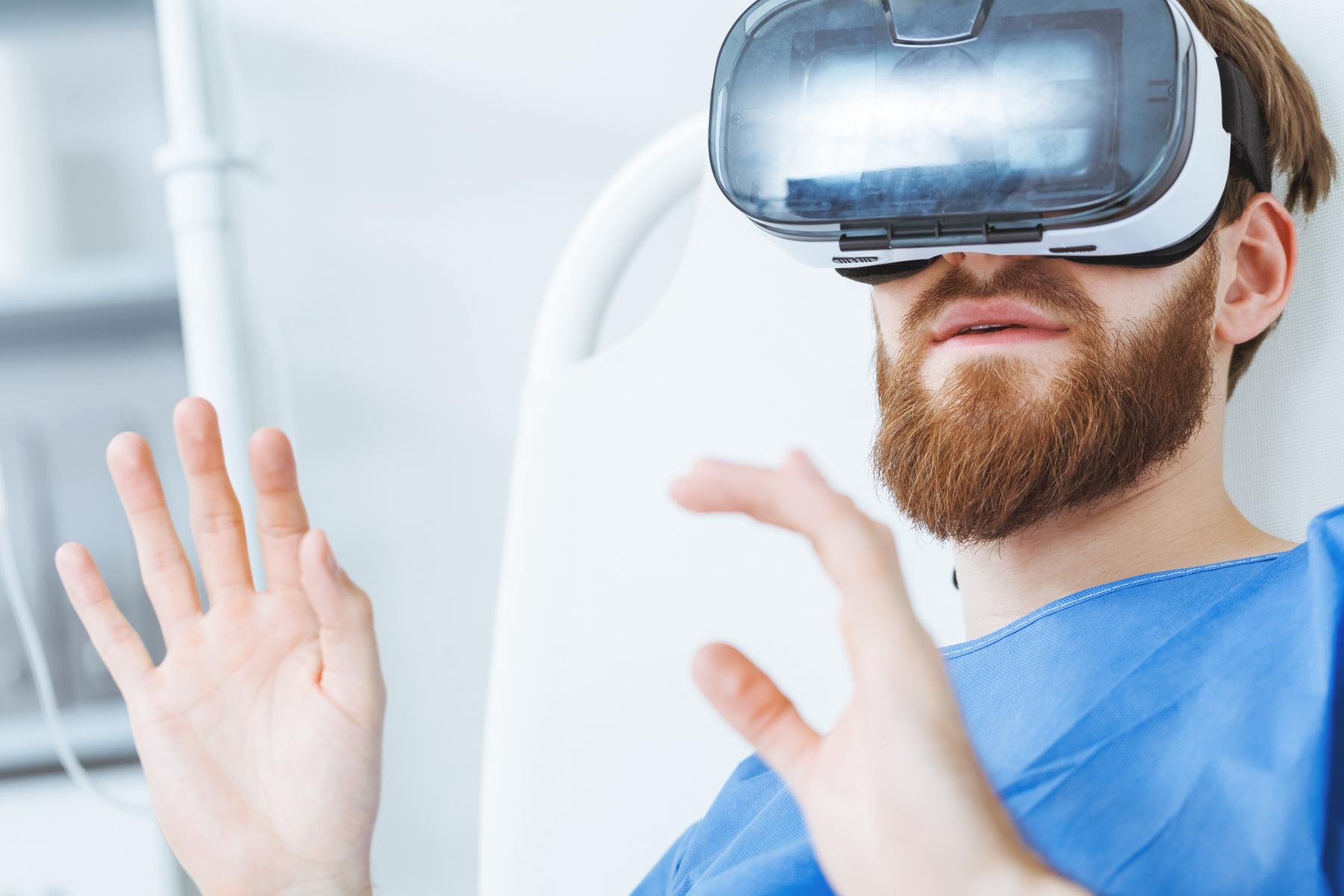 Application in Healthcare
Virtual reality has spread to various medical industries. Among other things, this includes psychotherapy, rehabilitation, practice, surgery, dentistry. You might be wondering how virtual reality in medicine can treat these different problems? Let's find out!
Relief of pain in patients
Let's go back to the previous example first. The recovery process is a painful process. To minimize patients' pain, doctors can prescribe "heavy" medications, which does not work because painkillers always have negative components that affect the function of the organ. again. But not with virtual reality. Virtual reality can reduce the pain of users through the "real" "virtual" environment built from computers.
Virtual reality will take patients to a completely different world from their own bed: snow-capped peaks, mountain lakes, ancient temples. Patients will focus on exploring tourist destinations and forget the pain. Thus, the pain is much better without any health damage caused by painkillers.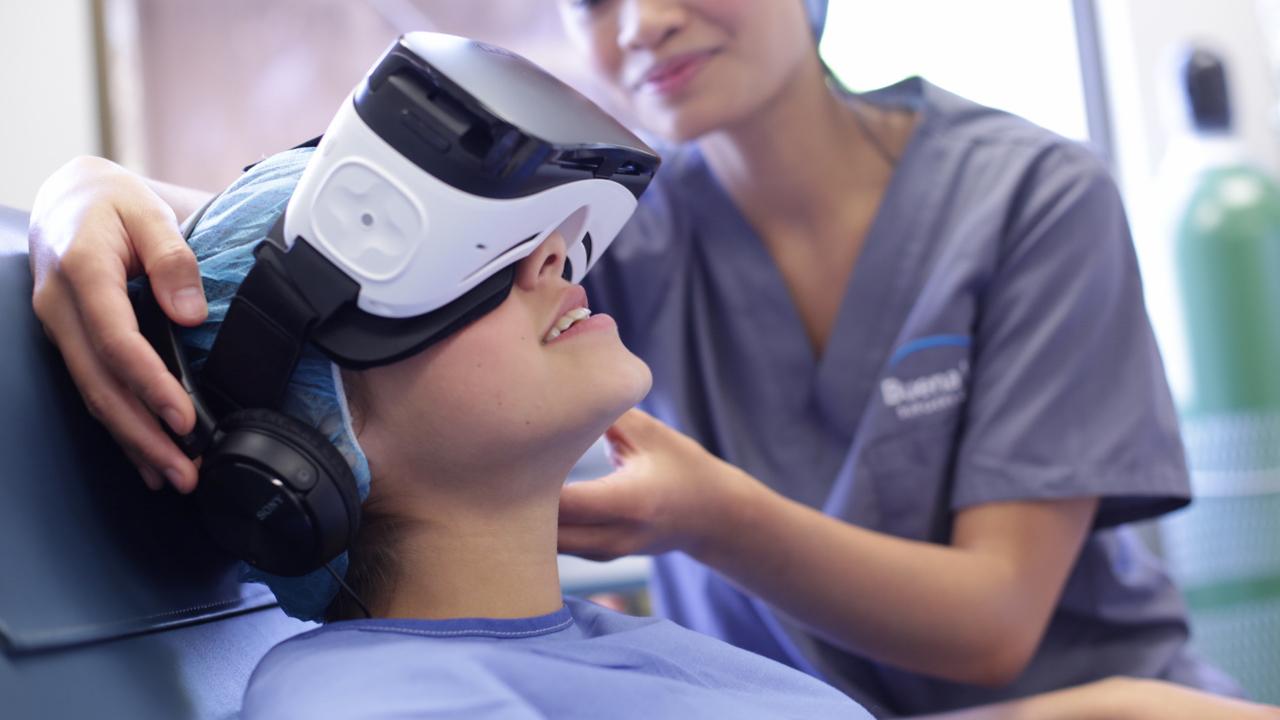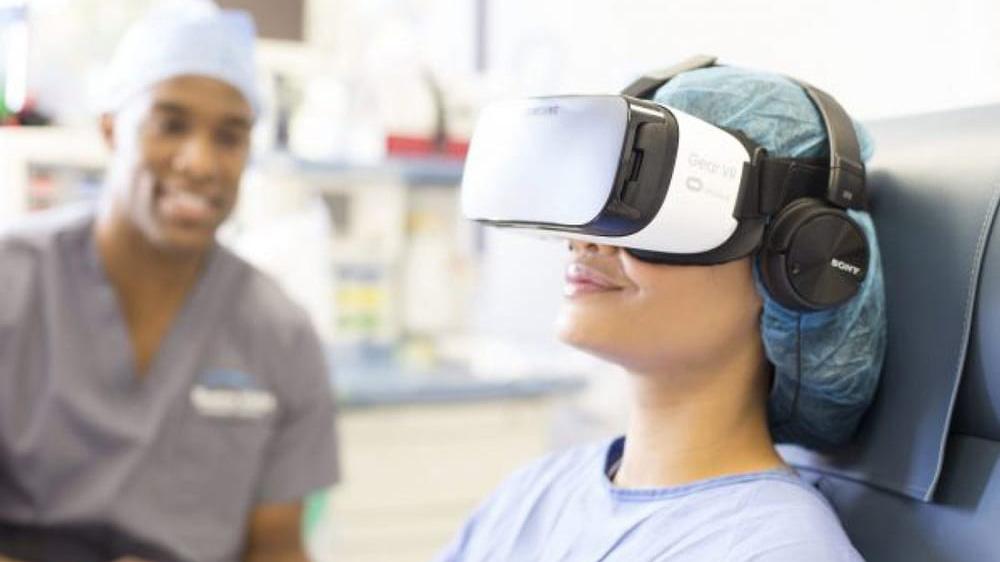 Application to medical training
Virtual reality is applicable in the medical training model. In fact, we can build a model to simulate the human body, build a process of effects of drugs on human organs or a simulation model of surgery. VR will bring users a fun experience with live images and effects.