Aircraft is a major turning point in the history of transportation of the world. Today, the demand for moving and transporting by air is increasing. The utility that the aircraft brings is not simply a time and speed that is narrowed, but also, in terms of safety compared to other means of transport, the aircraft is at the rate of the incident (danger) very low. The growth in demand for air transportation has led to supply pressures on all aspects of service providers such as improving service quality, diversifying types and amenities. such as the pressure in training skilled, quality and professional human resources.
Knowing that need, DFM provides Air Traffic Control System Modeling solution based on 3D technology for human training. This is a project that we have the opportunity to cooperate with Vietnam Aviation Academy to bring flexibility and practicality in training human resources for the aviation industry.
Project Objectives: Build database system, build Air Traffic Control software, build flight simulation software, connect modules with software to create final products.
Building database system
- Developing 3D map of Tan Son Nhat airport (including existing objects in each airport area).
- Building control towers, works inside and outside the airport into 3D models.
Since then developed 2D + 3D model for air traffic control tower module.
- Building models of aircraft and cockpit of all types of aircraft:
Cessna 172

Boeing 707, 737, 757

Airbus 340

Airbus 320, 380

Boeing 747, 777, 787
Building air traffic control software
The software includes 04 modes for 04 purposes and subjects: Independent use, Flight map tracking, Teacher use session, Student use session.
Overall, the Air Traffic Control software will allow:
- Users practice flight management at the yard
- Give instructions to control the aircraft
- Changing weather and environmental factors
- Practice mode with the community (via the internet)
- Contacting aircraft, receiving and forwarding management sessions from nearby ATC stations
- Model practice mode between teachers and students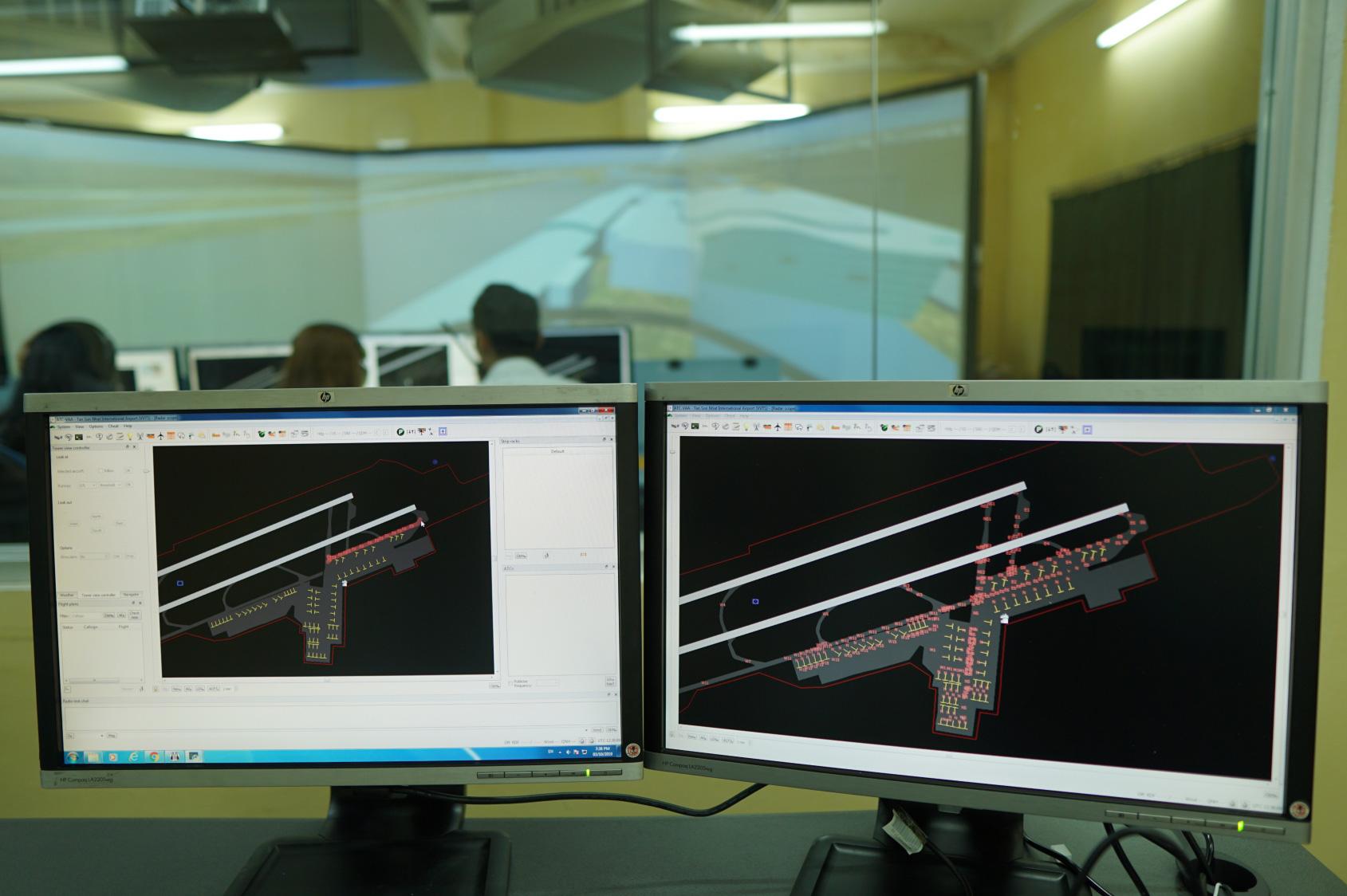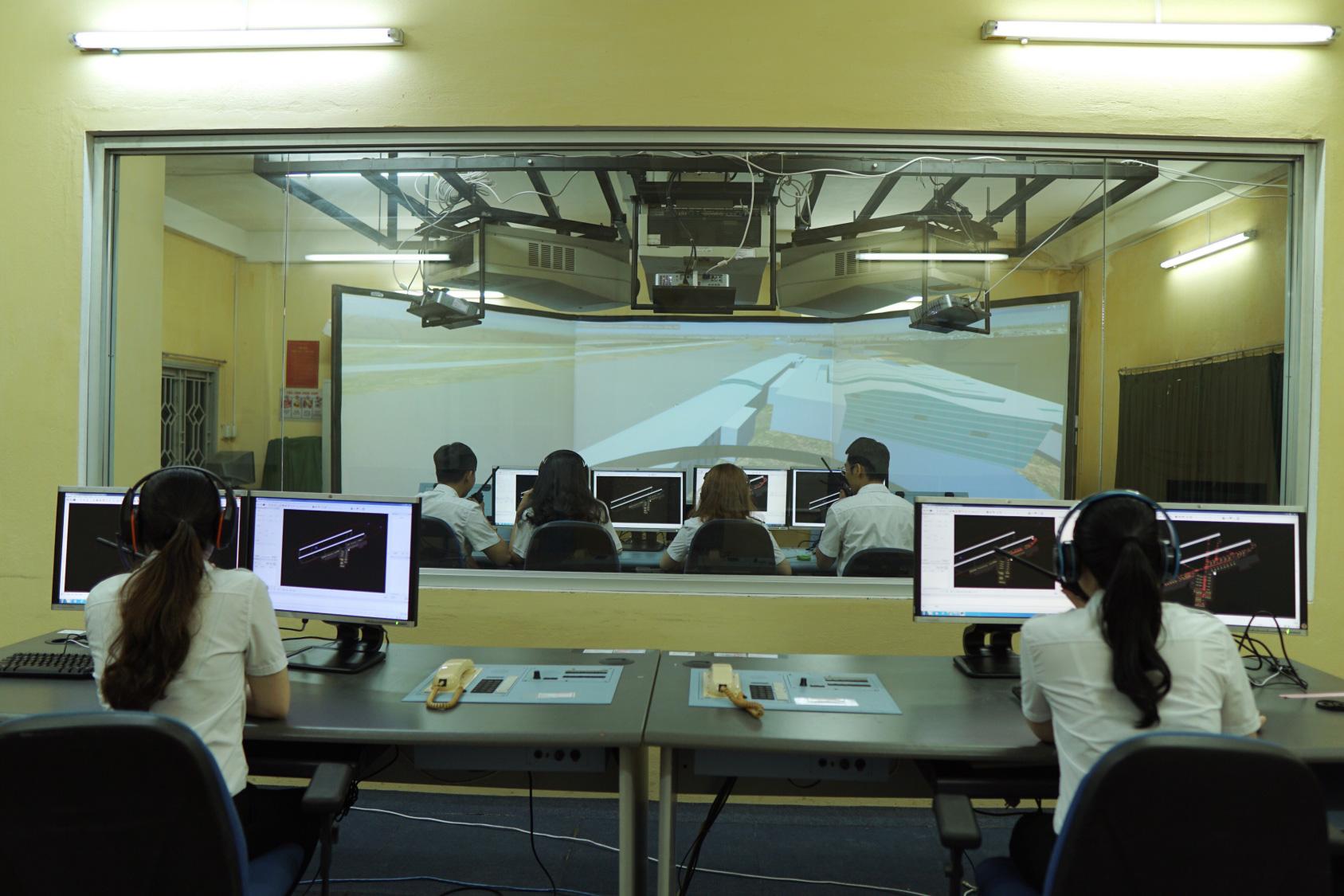 - Teachers create each hypothetical situation and issue instructions
- Teachers allow students to connect to the session
- Model teachers and student track
- Students connect to the teacher's session (LAN)
- Students follow the air traffic control process of teachers
- Students give instructions to the plane
Building flight simulation software
Considering the features and scalability requirements as well as connecting with the air traffic management simulation software, we chose FlightGear software to exploit and develop.