Virtual Kitchen
05/06/2019
Objective: Design a photorealistic & interactive virtual kitchen for the HTC Vive
Work: Furniture modeling, materials creation, VR interaction & locomotion system
This project was built as a proof-of-concept for a kitchen design company, inspired by the Ikea VR experience. From a non-VR loft template, kitchen was built from scratch, with every piece modeled from existing standard parts (cabinets, doors, drawers...). The whole flat then was optimised for VR, with locomotion & interaction systems.
All furniture is interactive, allowing to change materials or open drawers and doors. The goal was to virtually check the kitchen functionnality and customer's choices in equipment and colors. In the end, the whole kitchen can be exported as a list of parts to immediatly generate the corresponding quote.
A new version, currently under development, will allow the building of the kitchen directly into the VR experience, thanks to an integrated 3D models library. This concept can also be applied to the whole flat, to design the space or choose the furnitures.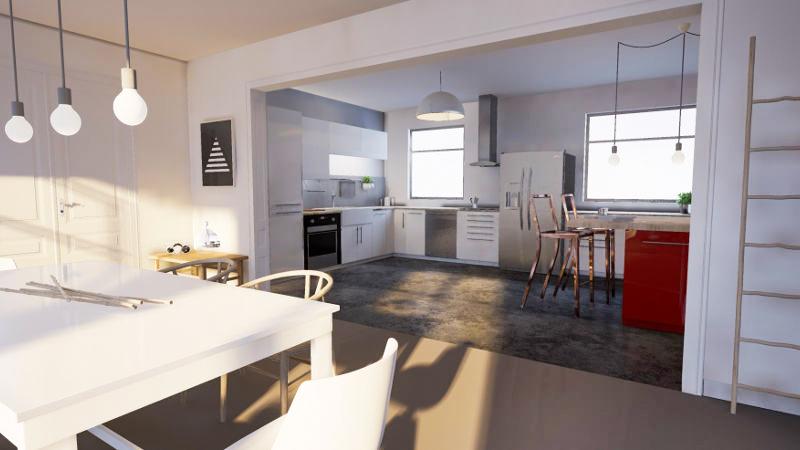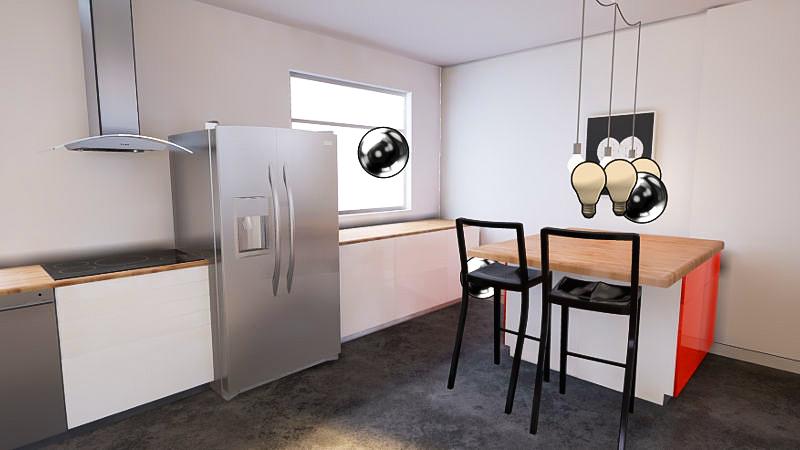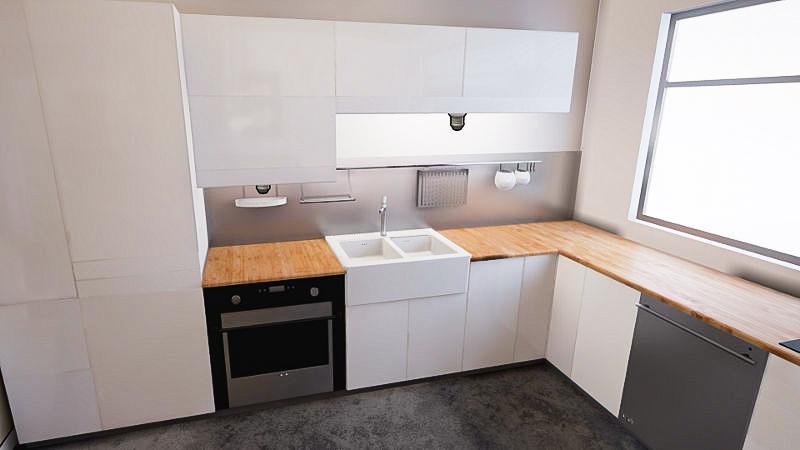 Lightning can be changed while exploring the flat, to see how the whole mood can change during the day.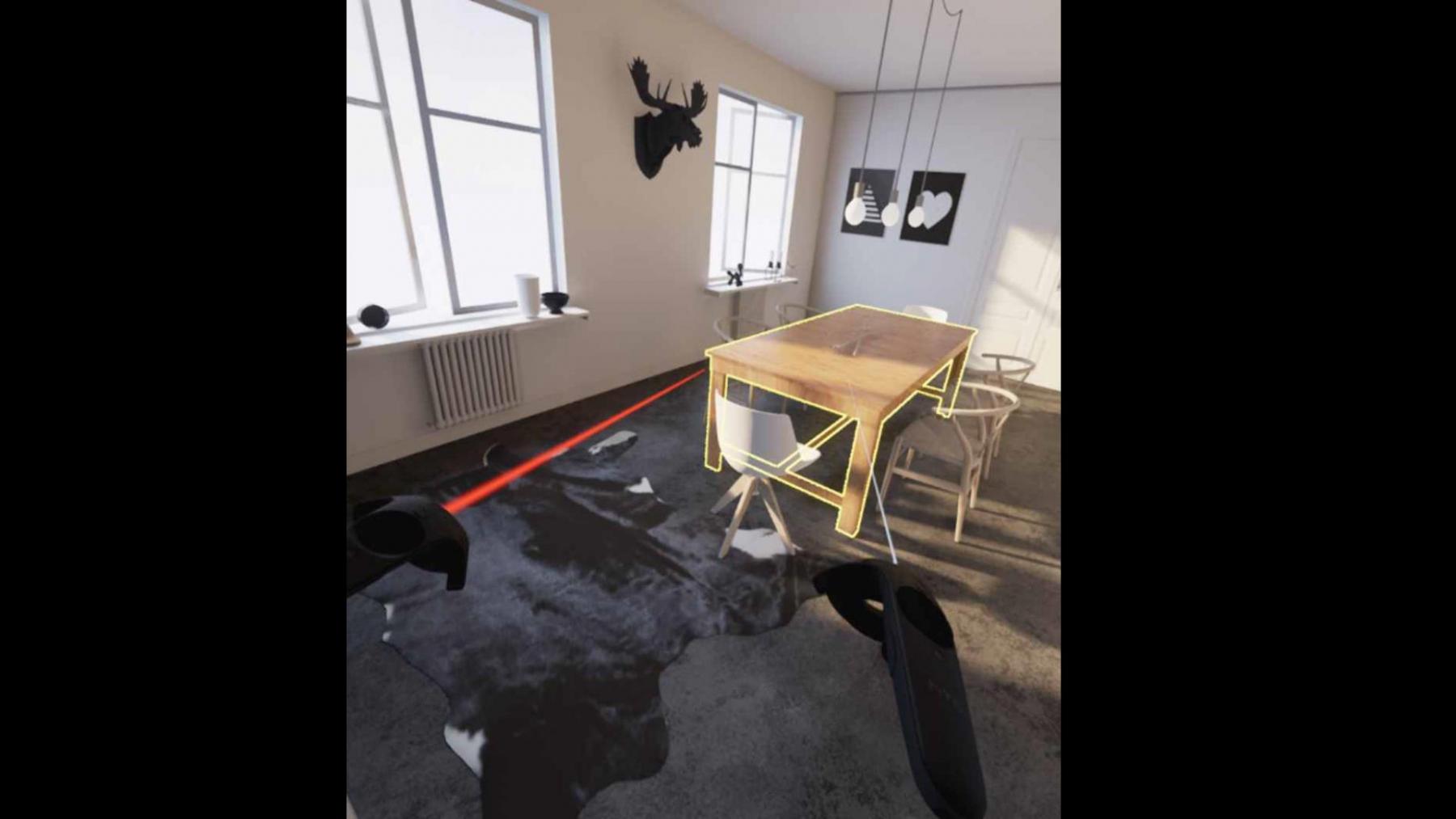 Every element in the demo is interactive and can be selected to change materials.