Objective: Proof of concept of a VR museum for mobile VR.
Work: Creating the 3D museum, scanning objects in 3D, building the app in Unity.
Performance on a smartphone is the major issue when tackling mobile VR and a realistic rendering style. You can't have the pixel complexity and the polycount you can achieve on desktop VR, with the Rift or the HTC Vive. And yet, some applications require that you achieve a realistic rendering while keeping everything mobile. That's particularly the case for a virtual museum, where you want to be able to explore the museum as it were real, around you, while checking every 3D scanned piece in their glory details.
To overcome this, we mixed two technics, allowing to display 3D scanned artefacts with a high fidelity, inside a photorealistic museum, all running smoothing on a Samsung Galaxy S6 with GearVR, and on Google Cardboad with some tweaking for less powerfull smartphones.
Museum is a 3D stereo panorama rendered in Vray, with "gaze-over" triggers on each object of interest. When triggered, the "gaze-over" load the 3D scan of the object, with contextual informations and control of the 3D model.This solution is easy to apply to existing museum, as they can be explored in 3D using our proprietary 3D capture system, replacing the Vray stereo render.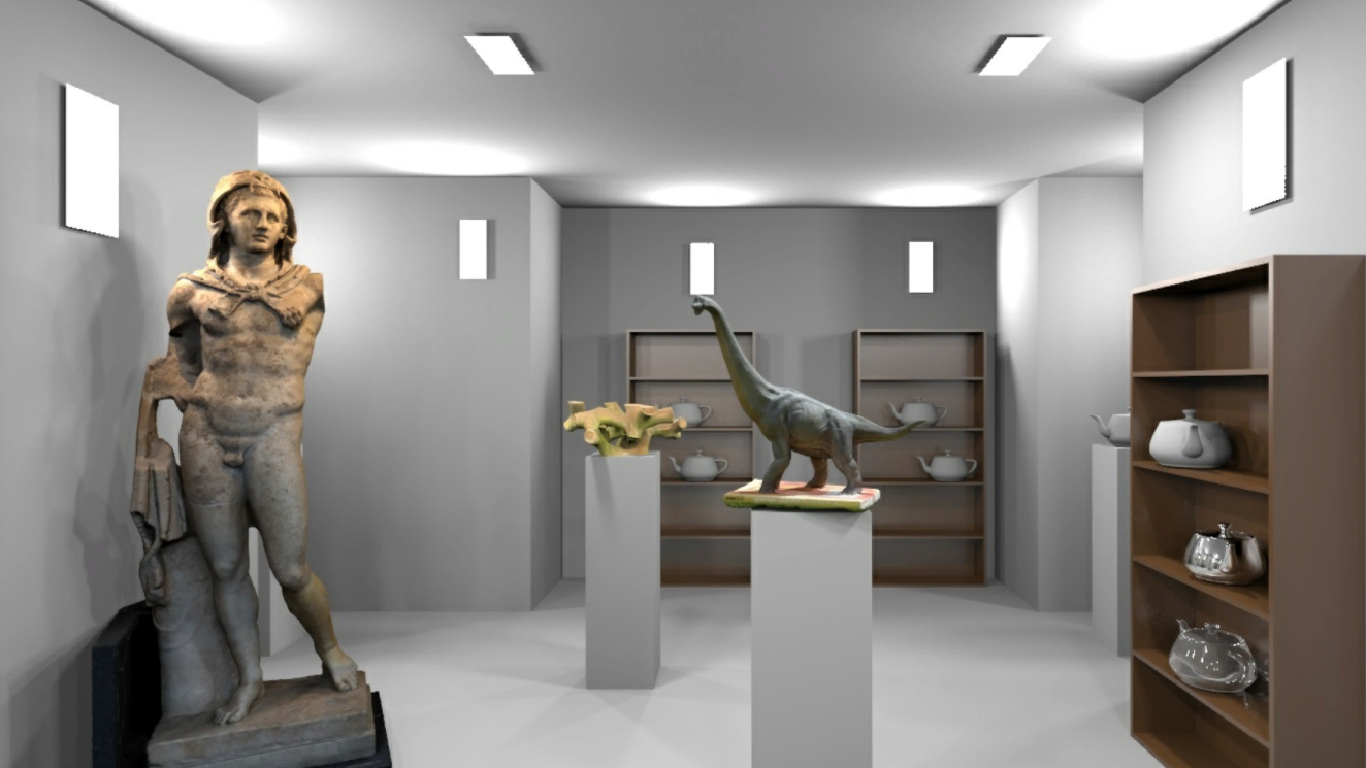 Render of the 3D museum environment. 3D stereo panorama used in the app.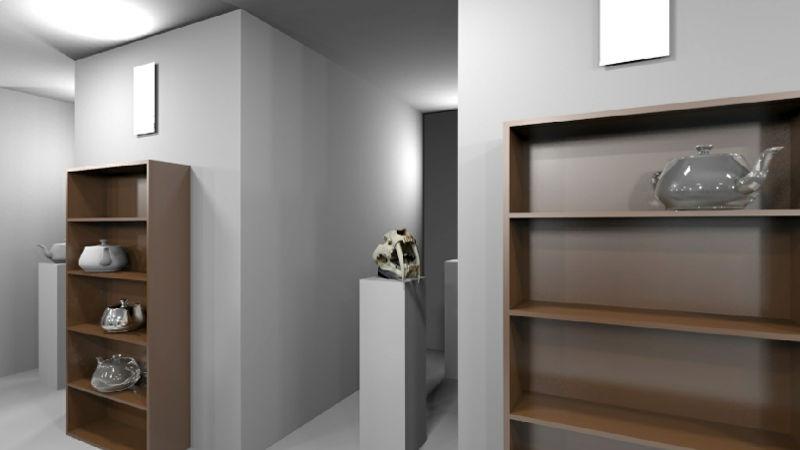 This view is triggered when you look at the skull on its base (see above) for more than 1 seconde.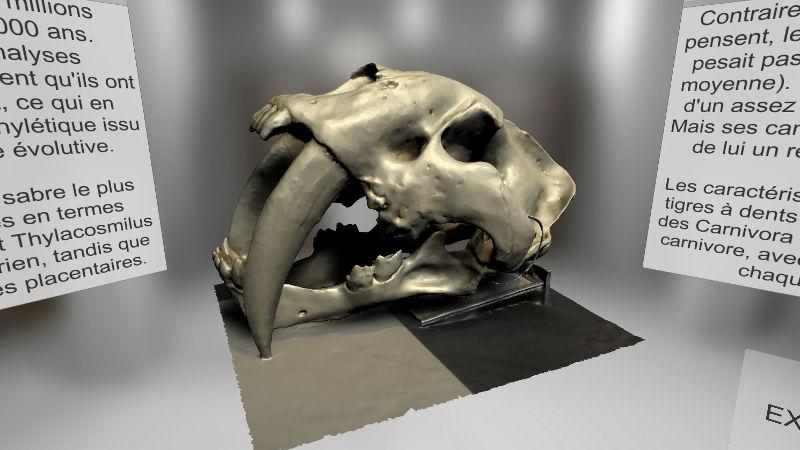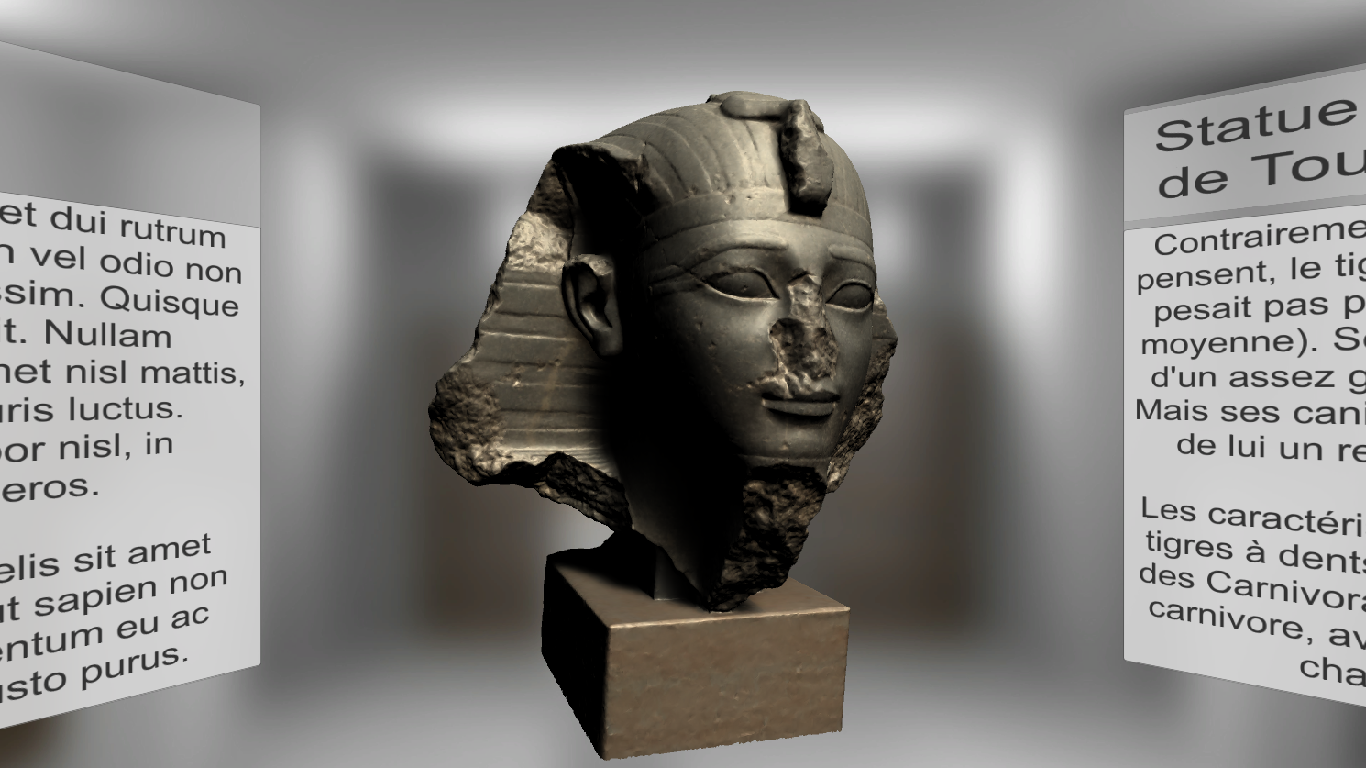 3D scanned saber-tooth skull, rendered in real time. It rotates, can be moved in every direction and has some place-holders contextual panels around it.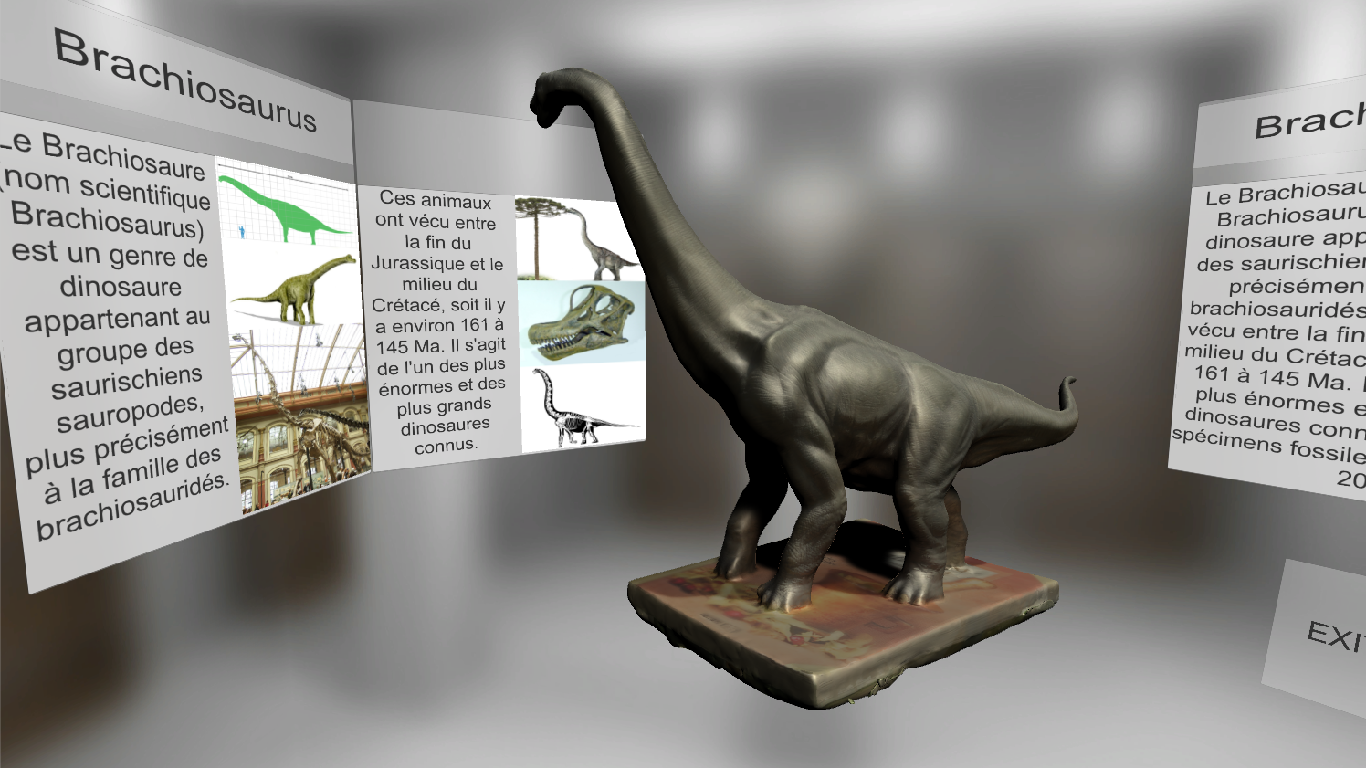 Dinosaur toy captured in 3D by photogrammetry. The 3D model can be viewed in more details below.